NOW HIRING SUBSTITUTES!
Applications for substitute teachers and support staff are now being accepted on the
employment page
of our website.  Applicants must undergo a thorough screening process that includes fingerprinting and a Washington State Patrol background check.
Certificated Substitutes  – Individuals who hold current, valid Washington State teaching certificates are encouraged to submit an application.
Emergency Substitute Teachers – Individuals who have attained a Bachelor's degree or higher from an accredited institution are eligible to submit a Certificated Substitute application. Applicants selected to serve on the emergency roster are required to obtain a Washington State Emergency Substitute Certificate. The certification process is initiated by the school district.
Classified Substitutes – Interested applicants must meet the highly qualified paraeducator requirements:
Proof of high school graduation or equivalent AND
A minimum of 72 quarter or 48 semester credits at the 100 level or higher from an accredited institution of higher education OR
Successful completion of the ETS ParaPro Assessment.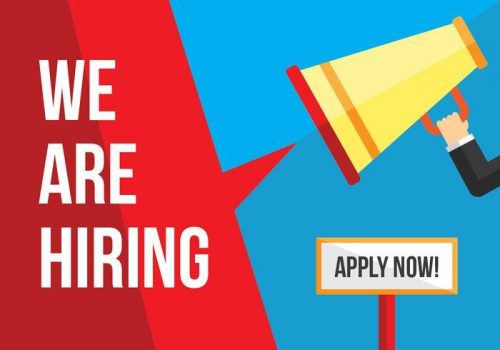 Thank you for your interest in La Center School District.  The La Center School District is a great place to work and boasts small class sizes, highly qualified staff, and a low employee turnover rate.  Parents and community members support the mission of La Center School District through their involvement in our school programs and active volunteerism.  For more information about why La Center is a great place to live and work, please visit the 
About Us
 section of this website.
Interested applicants may visit the  Job Openings section for a list of current opportunities.
For further information, feel free to contact us:

La Center School District, #101

725 Highland Road

La Center, WA  98629

Phone:  360-263-2131 • Fax:  360-263-1140

Office Hours:  M-F, 7:30 a.m. – 4:00 p.m. 
La Center School District No. 101 complies with all state and federal rules and regulations and provides equal opportunity in programs and employment and does not unlawfully discriminate on the basis of race, color, national origin/language, marital status, sex, sexual orientation-including gender expression or identity, creed, religion, age, veteran or military status, disability, or the use of a trained dog guide or service animal by a person with a disability, and provides equal access to the Boy Scouts of America and other designated youth groups.
We also comply with Section 504 of the Rehabilitation Act of 1973; Section 402 of the Vietnam Era Veterans Readjustment Act of 1974; the American with Disabilities Act of 1990; the Civil Rights Act of 1964; the Age Discrimination in Employment Act; Older Worker Protection Act; and all other state, federal and local equal opportunity laws.
Inquiries regarding compliance procedures, contact Dave Holmes, Superintendent and Civil Rights Coordinator at PO Box 1840, La Center, WA 98629, (360)263-2131 or by email at dave.holmes@lacenterschools.
Inquiries regarding Title IX compliance procedures, contact Matt Cooke, District Director of Athletics and Extra-Curricular Activities at PO Box 1840, La Center, WAA 98629, (360)263-1700 or by email at matt.cooke@lacenterschools.org
Inquiries regarding Section 504/ADA Coordinator contact Peter Rosenkranz, Special Education Director at PO Box 1750, La Center, WA 98629, (360)263-2136 or by email at peter.rosenkranz@lacenterschools.org.
Professional Information & Organizations
Collective Bargaining Agreements
Classified Staff SEIU Agreement