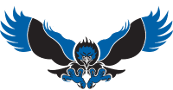 La Center Middle School
Home of the Hawks
(360) 263-2136  —  Fax (360) 263-5936
Normal School Hours M,T,Th,F: 8:25am-2:55pm Wed. 9:25am-2:55pm
700 E. 4th St.  La Center, WA  98629
Click tabs for information.
Dear Parents and Guardians,
I am excited about the new school year and look forward to working with our students and staff to make it a great experience. This is my sixth year as principal at La Center Middle School, after working at La Center High School for eight years as the associate principal. It's going to be so much fun! My background includes a bachelors degree in health education from the University of Oregon and a masters degree in educational leadership from Washington State University.
La Center Middle School is a place where learning environments are student centered, supportive and conducive to producing self-reliant, life-long learners. We strive to create learning environments where students can take ownership of their learning and be an active participant in the learning process.
We support a whole child approach, and value the balance of developing academic achievements alongside the personal and social skills necessary to be a happy and contributing member of a rapidly changing and diverse society.
You are welcome to come in or call for anything. Your continued support is vital for the success of our students and we welcome your feedback. La Center is such a great community. We all look forward to working with you and your families.
Lauri Landerholm,
Middle School Principal
I want to...
Student Digital Learning Overview
LA CENTER MIDDLE SCHOOL
STUDENT DIGITAL LEARNING OVERVIEW
AS WE BEGIN CONNECTING WITH EACH OTHER ONLINE, HERE ARE SOME QUESTIONS SOME OF YOU MIGHT HAVE & OUR ANSWERS FOR YOU…
WHAT'S THE SCHEDULE?
As we begin digital learning, one online lesson from each of your class periods will be posted for you each week, according to this schedule. Open the schedule, and take a look to see which day you should be looking for each class's lesson. You can do the lessons whenever it is convenient for you and your family. There's no time schedule. Just be sure to budget about one hour to complete each lesson and its activities. Some classes, like P.E., may ask you to do activities throughout the week.
HOW DO I FIND OUT WHAT TO DO FOR MY LESSON?
Look for information from your teacher. Most of your teachers are using Google Classroom for posting lessons and assignments. Open classroom.google.com and use your lacenterschools.org username and password. Then visit your Google Classroom classes to see what your teachers have shared. Teachers may also be emailing you at your lacenterschools.org email address. To get to your email, go to mail.google.com and use your lacenterschools.org username and password, if prompted. This will then open your Inbox so you can see if you have any new messages.
HOW DO I GET IN TOUCH WITH MY TEACHERS?
If you need help, want feedback, or have a question, reach out to your teachers through Google Classroom, by email, or follow other directions that your teachers have shared with you. You can expect quick responses from your teachers during the online hours listed on the schedule as those are office hours they've set aside to help you in real time. Teachers will also reply throughout the week if you reach out to them on other days.
ARE THERE DUE DATES FOR THE ASSIGNMENTS?
Yes…teachers will share with you due dates for your work. Many assignments will be due at least a few days after the lessons are scheduled so that you don't have to worry if you don't have a chance to complete the lessons right away. We know that your family's schedule and technology availability may limit your ability to work on your learning. If possible, though, we encourage you to do your work on the scheduled lesson days so you don't fall behind.
WHAT IF I'M SICK OR MISS A DUE DATE?
We understand that this could happen to you, Just be in touch with your teachers and work out a time that your work will be completed and turned in. We're here to support you!
DO WE NEED TO DO THESE LESSONS & ASSIGNMENTS? WILL THEY BE GRADED?
The assignments being shared with you now as part of your online classes are required. That also means teachers will provide feedback or a grade. Make sure you complete and turn these assignments in, even if they're late.
HOW CAN I STAY ORGANIZED?
Many of you may benefit from keeping a planner, just like you've been keeping in school throughout the year. Here's a link to a
planner sheet
you can fill out online (make an online copy for yourself in Google Drive) or print out and fill out with pen or a pencil.
LCMS Digital Learning Schedule
LCMS Online Learning schedule and listing of teacher availability for virtual office hours.
4-20-20 Message regarding student engagement in Lessons from Dave Holmes, Superintendent
Grade 6-12 Students, Parents and Guardians,
Students: 
As I write to you today at the beginning of our 3rd week of Modified distance learning, I'm hearing from a number of our teachers that some students are not engaged in the learning opportunities that are being created. As you know from previous emails from the high school, we will be providing letter grades for the work that is completed by students and evaluated by your teacher. At the middle school, we will be issuing pass/fail grades for 4th quarter. Passing grades will only be issued if students are regularly engaged in the work and submitting their best effort that meets a 60% grading evaluation by your teacher. This makes it vitally important that all of you engage in the work to the best of your ability. 
I also understand that there is a rumor among some students, that your grade cannot be affected regardless of the effort you apply. This is being connected to a statement the Governor made saying districts are to "due no harm" to student grades during the closure. This is a true statement in reference to not impacting a particular student's grades if they are not able to access the learning opportunities in an equitable manner. The school is and will work with every student to provide access to learning material and lessons. Regardless of the level of access you may have, it does not relieve you from the obligation to engage, show effort and continue the learning process for the remainder of the school year. In other words, YOU can do harm to your grades if you do not engage with the learning.
I know that many of you may struggle with access to technology, but your teachers are able and willing to provide paper copies of the work and have them delivered to your home.  We have already distributed thousands of packets since the beginning of the closure. What is vitally important is for students to communicate with their teachers on a regular basis. You should ask for any help necessary for you to engage in the learning opportunities provided. We will work just as hard on our end to provide you with what you need as we expect you to work at learning.
In closing, we look forward to seeing all of you when this all ends and hope that you will work hard, stay healthy and keep communicating with your teachers!
Dave Holmes, 
Superintendent, La Center School District
4/13/20 Message regarding student supply pickup.
April 13, 2020
Hello Parents and Guardians and Middle School Students,
Although the majority of our students did a great job gathering their supplies and materials from school on March 13th when schools were closed by the state, we have discovered that much has been left behind (surprised?). With 'distance learning' now up and running (and required), we want to be sure our students have all of their needed supplies and belongings.
Therefore, we will partner with the elementary building's pick-up time frame, so families won't need to make a separate trip. The middle school student materials pick-up will take place:
Monday, April 20 – Friday, April 24 between 8:30-10:30 am and 1:00-3:00 pm
Behind the MS building, where the buses usually park (enter where the buses enter)
During your pick-up, please remain in your vehicle. A staff member (using appropriate protection) will ask the name of your child, and retrieve his/her already bagged items, and bring them out to your vehicle.
If you have student medication to be picked up as well, please tell the staff member who is assisting you, and one of the nurses will bring the medication out to your vehicle for you. 
Lost and found items will remain for a future pick up time. Also, we currently cannot accept library books. 
We hope you are all well and that students are learning better how to navigate their classes from online. We know the learning curve is steep for many of us, so patience is needed. 
Take care and we hope to see everyone soon.
Lauri Landerholm
CURATED MIDDLE SCHOOL ONLINE RESOURCE LIST
These online enrichment resources were chosen by the Middle School Staff and leadership.
COVID-19/Coronavirus Information
School will be closed for the remainder of the school year at the direction of the Governor.
4/7/20 School Closure for the Remainder of the Year
April 7, 2020
Subject: Schools Closed for the Remainder of 2019-2020 School Year
Dear Families,
As you may have heard, Governor Inslee has made the decision to close schools for the remainder of the 2019-20 school year. This closure is an effort to slow the spread of COVID-19 and keep our community safe and healthy. During this closure extension, all schools in the district will remain closed.
We understand that the continued closure of schools presents many challenges for students and families. It also raises many questions. The information outlined below is what we know now. We will continue to share further guidance as decisions are made and as information becomes available.
Distance Learning: Distance learning will continue through the remainder of the school year. We know families have many questions about how this extended closure will affect every area of K-12 education, including students' grades and GPAs, diplomas and graduations, and students' overall learning progress. We are working hard to develop and share information that addresses those questions based on guidance from the Office of the Superintendent of Public Instruction. We will share updates as soon as we have them and decisions are made based on that
Technology: If your child needs a chrome book, you may request one by going to this link on our home page and filling out the form. You will then be contacted by our technology
Nutrition Services: We will continue to provide meals to students weekdays 11:30- 1:00 pm outside the middle school
High School Seniors: High school seniors will receive support from teachers, counselors and administrators on opportunities to earn credits needed for graduation and postsecondary transitions. We will be working closely with the state's college system to ensure smooth transitions to the student's next educational
Graduation Ceremonies: In-person graduation ceremonies may change to virtual ceremonies and/or may be A final decision related to graduation ceremonies will be shared by May 6th.
School Activities: All school events, including sporting practices and matches, field trips, dances, will be canceled during the extended school closure. We will be engaging with students to come up with creative alternatives to celebrate historically significant milestones. In some cases, special events may be postponed until summer. We will keep students and families updated on these decisions so that you can plan your participation in advance.
Summer School: We are awaiting information from Governor Inslee on whether school facilities will be open to provide any type of school over the
Personal items, text and workbooks: Each school will be making arrangements for students and families to collect personal items from lockers and desks along with obtaining needed text and workbooks. This information will be shared and arrangements made in the next few
More information can be found on the district website. If you have questions, you may reach out to your building principal or the district office. Please continue to take good care of yourselves and your families. This is a difficult time for all of us, but we will get through it together.
Sincerely,
Dave Holmes, Superintendent La Center School District