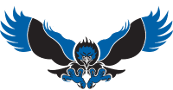 La Center Middle School
Home of the Hawks
(360) 263-2136  —  Fax (360) 263-5936
Normal School Hours M,T,Th,F: 8:25am-2:55pm Wed. 9:25am-2:55pm
700 E. 4th St.  La Center, WA  98629
June:
Click HERE to send a note to the princial, Mrs. Landerholm.
Character Strong Theme: ALL!  Kindness, Commitment, Patience, Selflessness, Honesty, Humility, Respect, Foregiveness and Confidence
Monthly Quote:  "Character is revealed by what a person says and what a person does."
Upcoming Dates and Events This Month:
Last Day for Study Hall is Thursday, 6/10
Student Chromebooks collected on Wednesday, 6/16
Last day of school is Tuesday, 6/22 (1/2 day)
Click tabs for information.
Dear Parents and Guardians,
I am excited about the new school year and look forward to working with our students and staff to make it a great experience. It's going to be so much fun! My background includes a bachelors degree in health education from the University of Oregon and a masters degree in educational leadership from Washington State University.
La Center Middle School is a place where learning environments are student centered, supportive and conducive to producing self-reliant, life-long learners. We strive to create learning environments where students can take ownership of their learning and be an active participant in the learning process.
We support a whole child approach, and value the balance of developing academic achievements alongside the personal and social skills necessary to be a happy and contributing member of a rapidly changing and diverse society.
You are welcome to come in or call for anything. Your continued support is vital for the success of our students and we welcome your feedback. La Center is such a great community. We all look forward to working with you and your families.
Lauri Landerholm,
Middle School Principal
I want to...