La Center High School
Home of the Wildcats
(360) 263-1700  —  Fax (360) 263-1705
Normal School Hours M,T,Th,F: 8:15am-2:45pm Wed. 9:15am-2:45pm
725 Highland Rd. La Center, WA  98629
La Center School District will provide breakfast and a sack lunch Monday-Friday between

11am-12:30

from the K-8 Cafeteria.

Meal distribution will continue over Spring 

Break (March 30 – April 3) at the same time and place.

The District Office is closed to the public.  If you have a question, please call and leave a message and we'll get back to you as soon as we can.
COVID-19/Coronavirus Information
School will be closed from Monday, March 16, 2020 to Friday, April 24, 2020 at the direction of the Governor.
CURATED ONLINE HIGH SCHOOL RESOURCE LIST
These online enrichment resources were chosen by the High School Staff and leadership.
Click tabs for information.
Welcome Letter from Carol Patton, Principal
Welcome to our website. As you browse the outstanding work our teachers and students do throughout the school year, please take a moment to look at all the opportunities available for your student in the academic areas, athletics and activities offered on our campus.
La Center High School is a dynamic educational institution where the staff is motivated to create lessons that inspire learning. Teachers are focused on student to student interactions, in-depth discussions and questions that raise the cognitive demand and a strong learning trust that is established with our student body.
Each student entering our school chooses a 'Pathway' that helps them determine their personal goals for post high school. One of our goals is to prepare all students for their future whether it is attending college, trade school, military and/or other forms of work. We help build confidence, responsibility and ownership in each individual.
We invite you to come and see the art displayed throughout the school building. We have beautiful art displays, paintings, sculptures and exhibits which are displayed in the halls, library, commons area, student lounge and stairwells. Students enjoy and respect the various pieces of art as it is part of our living space.
I hope you will become involved with our school through the volunteer program. Please contact our front office to find out how you can help continue supporting our young people.
Carol Patton,
High School Principal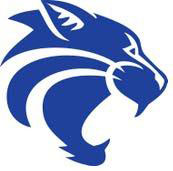 The Mission of La Center High School is to provide a positive, caring environment founded on high standards where all students develop skills necessary to be responsible citizens, active learners, and productive members of a modern global community.
CARING • RESPECT • HONESTY • RESPONSIBILITY
WORK HARD • DO WHAT IS RIGHT
I want to...