La Center High School
Home of the Wildcats
(360) 263-1700  —  Fax (360) 263-1705
Normal School Hours M,T,Th,F: 8:15am-2:45pm Wed. 9:15am-2:45pm
725 Highland Rd. La Center, WA  98629
GoGuardian Parent App Information
October 29, 2020
Dear Parent or Guardian,
To help keep your child safer and more academically focused when online, La Center School District is excited to offer the GoGuardian Parent App to give parents more visibility into their student's online activities. While we think this app will be of great value to many families, its use is optional. It may be helpful to know that over 10,000 other schools use GoGuardian to protect 5.5 million students across the world, and the Global Educator Institute has endorsed the GoGuardian Teacher product.
What does the GoGuardian Parent App do?
The user interface and illustrative charts quickly communicate student online activity so that parents can see their student's online activity. Parents also have content filtering controls and the capability of pausing their student's internet connection so they can better manage their student's device usage at home.
How are we using GoGuardian?
To help protect students against harmful and inappropriate online material.
To help students stay more academically focused when learning online.
When and how does GoGuardian operate?
GoGuardian's web-based services operate whenever a student is logged into Chrome or a Chromebook with their school email address. As a district, we have chosen settings for GoGuardian that maximize parental controls. The settings you create for your student will be in effect 24 hours a day, 7 days a week. 
What are the parents'/guardians' and student's responsibilities?
Students are responsible for using their school-managed Google accounts and school-managed devices for educational purposes and staying compliant with the district's Acceptable Use Policy.
When a student is off campus, parents are responsible for supervising their student's internet access and usage. We encourage discussing appropriate internet usage with your student and support parental reinforcement of their digital citizenship and internet safety lessons. We also strongly recommend that you report potential cyberbullying or other online safety concerns to us.
To get started using GoGuardian Parent:
First, verify the information in Skyward is accurate and current.

Click here

to login to Skyward.

Next, follow the instructions provided by GoGuardian by

clicking here

. 
Sincerely,
Dan Bentson, Director of Technology
La Center School District
We have collected a variety of resources we hope will prove useful in working with the GoGuardian Parent App. Feel free to browse the following links:
On-Site Learning Support at LCHS - The Internet Café
The on-site learning support at LCHS is meant for students who have connectivity problems at their home that inhibits their ability to participate in Zoom meetings, work on learning activities, and communicate effectively with teachers and classmates.
What this support offers students and families:
A safe environment that follows all safety protocols as set forth by the state and county agencies that are in charge of public health and safety.

A source of consistent Internet connectivity that enables them to participate in class lessons, learning activities, and communicate with staff and classmates as needed.

A supportive environment where they can have four hours of time to focus on their learning and academic success.
What is the student and family committing to when attending on-site learning support?
Using the 10am-2pm time they are on campus to participate in their class Zoom meetings, working on the learning activities for their classes, and reaching out to teachers for learning support, clarification of concepts, and directions they do not fully understand.

Students bring their chromebook or the device they are using to access their learning while on campus.

Students must wear a mask, socially distance (6 or more feet), and follow the basic cleaning/sanitizing protocols set forth by the county and state health and safety agencies.

Minimum 2 days a week.
What is provided for students and families that participate in on-site learning support?
Transportation: 
If a student or family wants to transport their student to LCHS, they need to be here by 10 am, and pick the student up at 2 pm.

If transportation is a concern, we will provide transportation for students who need/want transportation. A KWRL bus will pick students up prior to 10am, and drop them off after 2pm.

We (LCHS and KWRL) need 24 hour notice to set up bus transportation details.

Lunch will be provided for all students if they would like one. 

This is provided by our kitchen staff on a daily basis. 

Lunches are ordered daily.
Need to Swap/Pickup a Chromebook?
Contact Family Tech Support at 360-263-2131 Ext. 7070 or email.
Online Learning Tips
I want to...
Click tabs for information.
Welcome Letter from Carol Patton, Principal
Welcome to our website. As you browse the outstanding work our teachers and students do throughout the school year, please take a moment to look at all the opportunities available for your student in the academic areas, athletics and activities offered on our campus.
La Center High School is a dynamic educational institution where the staff is motivated to create lessons that inspire learning. Teachers are focused on student to student interactions, in-depth discussions and questions that raise the cognitive demand and a strong learning trust that is established with our student body.
Each student entering our school chooses a 'Pathway' that helps them determine their personal goals for post high school. One of our goals is to prepare all students for their future whether it is attending college, trade school, military and/or other forms of work. We help build confidence, responsibility and ownership in each individual.
We invite you to come and see the art displayed throughout the school building. We have beautiful art displays, paintings, sculptures and exhibits which are displayed in the halls, library, commons area, student lounge and stairwells. Students enjoy and respect the various pieces of art as it is part of our living space.
I hope you will become involved with our school through the volunteer program. Please contact our front office to find out how you can help continue supporting our young people.
Carol Patton,
High School Principal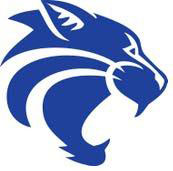 The Mission of La Center High School is to provide a positive, caring environment founded on high standards where all students develop skills necessary to be responsible citizens, active learners, and productive members of a modern global community.
CARING • RESPECT • HONESTY • RESPONSIBILITY
WORK HARD • DO WHAT IS RIGHT