La Center High School
Home of the Wildcats
(360) 263-1700  —  Fax (360) 263-1705
Normal School Hours M,T,Th,F: 8:15am-2:45pm Wed. 9:15am-2:45pm
725 Highland Rd. La Center, WA  98629
Click tabs for information.
| | |
| --- | --- |
| Bounds, Kathy (US History, Global Studies, AP US Govt) | LINK |
| Bryan, Sharon (English, Film Study, AP English Lit/Comp) | LINK |
| Clegg, Brian (English, Novel/Short Story, Dramatic Literature) | LINK |
| Cooke, Lynette (K-12 Library Media Specialist) | LINK |
| Croskrey, Julie (AP Stats, Pre-Calculus, Algebra I & II) | LINK |
| Dennis, Nicole (English, Math) | LINK |
| Eiesland, Denelle (Physical Education) | LINK |
| Gozart, Karen (English – Pre-AP English – Creative Writing – Reading Best-Selling Lit.) | LINK |
| Grotte, Heather (English, Pre AP English, Women's Studies I&II) | LINK |
| Heaton, Rhea (Spanish) | LINK |
| World Language Round Table | LINK |
| Helm, Andrew (Algebra I&II, Geometry, Honors Geometry) | LINK |
| Hill, Bob (Forensics, Food Science, Concept Physics, LINX) | LINK |
| Johnson, John (Geometry, AP Physics I, AP Calculus, Pre-Calc) | LINK |
| Lambert, John (Intro to Bus., Computer App, Personal Fin, Adv. Weights) | LINK |
| Langlitz, Christina (Special Education Teacher) | LINK |
| Leach, Paula (Bio, Conceptual Physics) | LINK |
| Link, Shawn (US History, CWP, Beyond Phoenix) | LINK |
| Marshall, Beth (HS Library) | LINK |
| Morris, Rebecca (USH, HomeSchool Academy, Env. Studies) | LINK |
| Environmental Studies Class Page | LINK |
| Mosby, Joyce (Health) | LINK |
| Neiman, James (Industrial Arts) | LINK |
| Newman, Teri (Concept Physics, Marine Biology, Zoology) | LINK |
| Rideout, Sarah (Art Foundations Drama, Sculpture) | LINK |
| Shrock, Ruth (Home School Academy) | LINK |
| Slinkard, Rhonda (Music) | LINK |
| Stevens, Kate (Global Studies, Leadership, CWP) | LINK |
| Thayer, Minna (Algebra I & II, COE Math/Financial Algebra) | LINK |
| Uhlemeyer, Paige (HS Counselor) | LINK |
| Vierck, Joyce (Biology, AP Biology, Concept Physics) | LINK |
| Williams, David (Concert Band, Choral Ens, Hist. Rock n Roll, Music Theory, Recording Tech | LINK |
| Zylstra, Brian (English, German 1&2) | LINK |
LCHS Foreign Exchange Student Application Process
La Center High School is always excited to welcome exchange students from other countries to
our school. This opportunity can benefit both the exchange student and our students by
promoting international friendships, sharing of cultural ideas and beliefs, and promote
international travel. LCHS has a process in place to find the exchange student that meets our
specific qualifications in order to have a positive experiences during the school year.
Each year LCHS accepts only two​ exchange students. Applications are due the 1st full week
after Spring Break. Applications for the 2018-2019 school year are accepted from April 9-13,
2018​ or until filled. DO NOT ACCEPT A FOREIGN EXCHANGE STUDENT WITH A
COMPANY PRIOR TO BEING APPROVED BY LCHS! ​We need to work together!
No further applications will be processed after June 1st for the following school year.
Please complete the following checklist and turn it into Ms. Carol Patton, LCHS Principal.
● Provide the exchange students academic transcript, writing samples, family history,
medical record, and any other information provided by the agency.
● Accepting students from ages 15-18 years old.
● Has an ELTiS score of 228 or level 5.
● Must have a J1 Foreign Exchange Visa
● Include your​ name, phone number and email address.
Please share with us why your family is excited to host an exchange student?
How do you plan to support your high school exchange student?
Thank you for applying!
Welcome Letter from Carol Patton, Principal
Welcome to our website. As you browse the outstanding work our teachers and students do throughout the school year. Please take a moment to look at all the opportunities available for your student in the academic areas, athletics and activities offered on our campus.
La Center High School is a dynamic educational institution where the staff is motivated to create lessons that inspire learning. Teachers are focused on student to student interactions, in-depth discussions and questions that raise the cognitive demand and a strong learning trust that is established with our student body.
Each student entering our school chooses a 'Pathway' that helps them determine their personal goals for post high school. One of our goals is to prepare all students for their future whether it is attending college, trade school, military and/or other forms of work. We help build confidence, responsibility and ownership in each individual.
We invite you to come and see the art displayed throughout the school building. We have beautiful art displays, paintings, sculptures and exhibits which are displayed in the halls, library, commons area, student lounge and stairwells. Students enjoy and respect the various pieces of art as it is part of our living space.
I hope you will become involved with our school through the volunteer program. Please contact our front office to find out how you can help continue supporting our young people.
Carol Patton,
High School Principal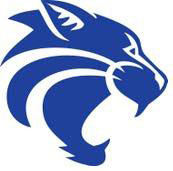 The Mission of La Center High School is to provide a positive, caring environment founded on high standards where all students develop skills necessary to be responsible citizens, active learners, and productive members of a modern global community.
CARING • RESPECT • HONESTY • RESPONSIBILITY
WORK HARD • DO WHAT IS RIGHT